When you struggle with depression, anxiety, PTSD, or ADHD, having a professional mental health provider in your corner is a must. There are several options out there to choose from, and understanding which type of provider is right for you can be overwhelming. 
Choosing to get the help you need is a significant step in your journey toward healing, so finding the right mental health provider to suit your individual needs is critical.  
You may think you only have two choices: a psychotherapist or a psychiatrist. 
While these two medical professionals can help you, you may be overlooking another exceptional mental health provider who can help you navigate your mental health struggles: the psychiatric nurse practitioner (PMHNP.)  
What is a Psychiatric Nurse Practitioner?
Psychiatric nurse practitioners are advanced practice registered nurses (APRNs) who specialize in treating patients with mental health concerns. In other words, they are professional nurses who only treat patients dealing with depression, anxiety, PTSD, and other mental health issues. That means they know their stuff.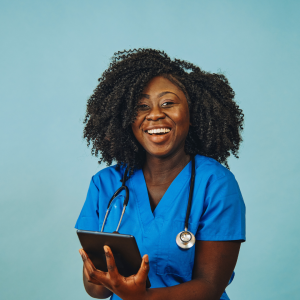 You may be asking, "So what does a nurse practitioner do, exactly?"
That's actually a fairly common question, and it's understandable you would ask. Differentiating the acronyms after providers' names and deciphering their roles in the medical field can be confusing. But you may be surprised by what PMHNPs (psychiatric mental health nurse practitioners) can do. 
Whether they practice in a state where they are allowed full autonomy or require physician supervision, psychiatric nurse practitioners are experts in the mental health field and provide a number of valuable services.
Psychiatric nurse practitioners can do the following:
conduct physical and mental health assessments

provide psychotherapy

diagnose mental illness

design treatment plans

prescribe antidepressants or other psychiatric medications

work with other healthcare professionals

educate patients and communities on mental health and well-being
The specialties PMHNP focus on depends on their practice, but psychiatric nurse practitioners can treat several mental illnesses, including:
ADHD

anxiety

bipolar disorder

depression

panic attacks

postpartum depression

PTSD

schizophrenia

substance abuse

trauma
You can find psychiatric nurse practitioners working in hospitals, outpatient clinics, substance abuse clinics, emergency rooms, homeless shelters, and correction facilities. Here at Nexus of Hope, our Lakeville behavioral health experts team includes several top-notch, experienced PMHNPs operating autonomously, ready to serve you.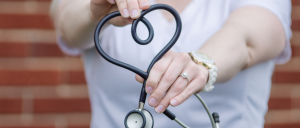 Psychiatric Nurse Practitioner vs. Psychiatrist: What's the Difference?
Like many people, you may think psychiatrists are the only medical professional able to diagnose mental illness, provide therapy, and prescribe medication. 
Nope. Psychiatric nurse practitioners can do all of those things too.
Psychiatric nurse practitioners pursue the education and accreditation necessary not only to become nurse practitioners (NP). Then they go one step further, studying subjects like psychiatry, psychopharmacology, social and behavioral sciences, and psychotherapy to obtain their PMHNP degree.
When considering the psychiatric nurse practitioner vs. the psychiatrist, the main difference is that a psychiatrist is a doctor while a PMHNP is an advanced practice nurse. Essentially, the two jobs are identical. However, in some states, psychiatric nurse practitioners must work under a psychiatrist's supervision. 
There are also several states where PMHNPs can practice without having to work under a psychiatrist. At Nexus of Hope, we have full-practice authority to provide you with high-quality Minnesota psychiatry services. 
Benefits of Receiving Mental Health Treatment From a Psychiatric Nurse Practitioner
When you choose a PMHNP to help you through your mental health struggles, you receive the empathy, compassion, and care of a nurse with expert medical knowledge specific to the mental health field. Psychiatric nurse practitioners choose this career to help people like you and walk with you from diagnosis to recovery. 
Some of the benefits of choosing a PMHNP include the following: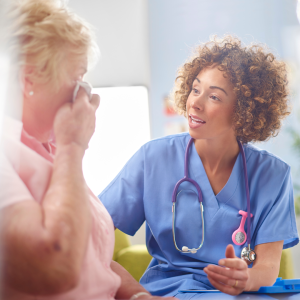 Holistic, Personalized Mental Health Care –

Psychiatric nurse practitioners take the time to partner with you to achieve your goals. You'll never be treated like a number. Our PMHNPs at Nexus of Hope will get to know and understand you and your struggles to curate the ideal treatment plan and walk with you every step of the way. 
Medical Expertise In the Most Up-To-Date Mental Health Treatments –

Staying current on the most evidence-based treatments available for treating mental health concerns is essential for PMHNPs. At Nexus of Hope, our team of experts offers some of the best mental health treatments for mental illness, including

Transcranial Magnetic Stimulation (TMS). 
Accomplished Medical Degree –

Psychiatric nurse practitioners are required to obtain a Bachelor of Science Nursing Degree, followed by a Master of Science in Nursing Degree. This is what makes them "advanced" nursing professionals. This whole process typically requires six to seven years of advanced schooling and training. 
Compassionate, Empathetic Interpersonal Skills –

Nurses are known for their strong interpersonal skills, including having excellent compassion and empathy for you as their patient. This unique skill set makes them extremely valuable in the medical field. Not only do you get the medical expertise you need, but you get it with patience, kindness, and gentleness.
Whether you have received a formal diagnosis for a mental health condition or not prior to working with a PMHNP, they can help you face some of your darkest times.
You Can Trust Nexus of Hope for Minnesota Psychiatry Services
At Nexus of Hope, we take a compassionate and collaborative approach to your mental health care. The combined years of expertise we offer guarantees that you'll receive top-notch mental health treatment from a PMHNP with years of clinical experience.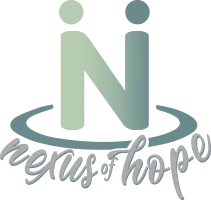 We specialize in treating ADHD, PTSD, anxiety, and depression and are happy to meet with you at our office in Lakeville, MN, or anywhere in Minnesota through our safe and secure telehealth therapy option. 
Living with mental illness isn't anything to be ashamed of; you didn't choose to have depression, anxiety, ADHD, or PTSD. Your mental health concerns are a product of your past, genetics, internal wiring, and circumstances. But there is hope. Contact us at Nexus of Hope for high-quality in-person or online Minnesota psychiatry services so you can get back to living a fulfilling, enjoyable life.
If you have an issue that interferes with your quality of life, call Nexus of Hope Psychiatry & Mental Health Wellness or make an appointment online today.
Book an Appointment Here