Mental illness affects people of all ages, races, genders, religions, and sexual identities. While understanding mental illness and mental health awareness is crucial throughout the year, July is recognized as minority mental health awareness month.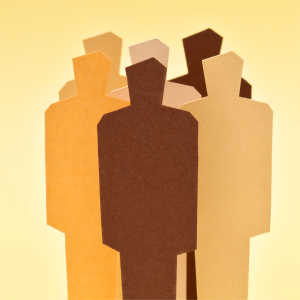 Experts agree that members of the black, indigenous, and people of color (BIPOC) communities experience depression, anxiety, and other mental health concerns at a similar rate to white Americans. But minority mental health issues can be much more complex due to trauma, violence, oppression, and historical dehumanization experienced. 
However heartbreaking it is to think about, we as a society must address minority mental health concerns. We must understand the rate at which they occur, who is getting help, who isn't, access to care, and the why behind it all. 
This minority mental health month, let's shed some light on some of these unfortunately unaddressed issues. Let's shift our thinking, focus, and make meaningful changes. 
Minority Mental Health: Facts and Statistics
Minority groups face unique challenges, including in regard to mental health and treatment. Racial and ethnic minority groups, as well as members of the LGBTQIA+ community, encounter similar mental disorders as members of the white community but are more likely to go untreated due to negative stigma and lack of access to adequate health insurance coverage and competent care. 
Mental Health Issues in the Black Community
13.4%

of the U.S. population identifies as Black or African American. Of those, approximately

16%

reported experiencing mental illness in the past year. That is equal to

7 million people.
Approximately

25%

of Black Americans seek mental health treatment when needed, compared to 40% of White Americans.
The negative stigma surrounding mental health, unfortunately, affects us all. While attitudes are slowly changing, it's still an uphill battle requiring much more change. And within the Black community, that stigma is even more significant. 
Some members of the Black community may be reluctant to seek both physical and mental health care due to a general distrust of the medical establishment. This distrust stems from the fact that African Americans are misdiagnosed at higher rates than white patients. Understandably, many Black individuals would prefer getting help from competent medical professionals who can empathize with this fact.
Historial, racial, and intergenerational trauma all play a role in the mental health concerns experienced by members of the Black community. Because of the sheer amount of pain and trauma to overcome, both men and women can face deep wounds leading to mental health issues.
There is also the issue of unequal access to health care. Compared to the 5.2% of non-Hispanic white people without health insurance in this country, nearly 10% of Black people go without.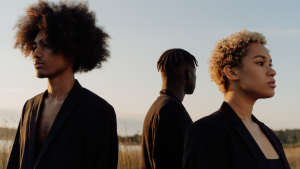 Mental Health Issues in the Hispanic/Latinx Community
18.3%

of the U.S. population identifies as Latino or Hispanic.

7.7 million

Hispanic people in the U.S. over the age of 12 experienced symptoms of mental illness. Of those, only

35.1%

received treatment.
17%

of the Latinx/Hispanic community live in poverty, increasing the risk of developing mental health concerns and creating a barrier to accessing care.
One significant barrier for Latinx/Hispanic community members seeking mental health care is the issue of language. It can be challenging to find a healthcare provider fluent in Spanish. 
Another issue that adds to minority mental health issues in the Latinx/Hispanic community centers around undocumented immigrants. Despite millions of children being eligible for care under the Affordable Care Act, parents may fear deportation or separation if they seek the help they or their children need. 
Many individuals may fear being judged within the Latinx culture, stemming from the idea that "good and healthy families" shouldn't face mental health concerns. However, as stated earlier, mental health concerns don't discriminate – everyone is at risk. 
Mental Health Issues in the LGBTQIA+ Community
4.5%

of the U.S. population identifies as lesbian, gay, bisexual, or transgender. Of those, more than

39%

reported experiencing mental illness in the past year. That is equal to

5.8 million people. 
48%

of transgender adults report they have considered suicide in the past year, compared to 4% of the overall U.S. population.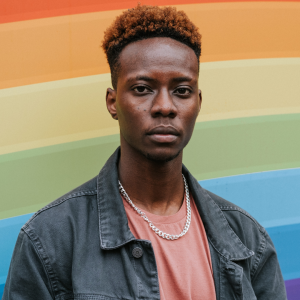 During minority mental health awareness month, you may automatically think of racial minorities. But one of the most concerning minority groups that may not seek help when needed are members of the LGBTQIA+ community. Those who identify as lesbian, gay, bisexual, transgender, or queer are roughly twice as likely to face mental health challenges compared to the rest of the population. 
Members of the LGBTQIA+ community experience unique personal and social stressors, as well as discrimination, bullying, and violence. They may face these issues within their own families, peer groups, schools, and workplaces. 
Now, think about those who are members of ethnic and racial minorities and who identify as LGBTQA+. They face even more discrimination, social stressors, bullying, and violence. 
The Importance of Minority Mental Health Awareness Month
Minority Mental Health Awareness Month focuses on raising awareness about these and many other mental health issues among minority communities. It's crucial to address the disparities in mental health care and access to resources these communities face more often than you may realize. 
It's essential for mental health professionals, as well as our society as a whole, to understand the different cultural backgrounds and experiences diverse populations are up against. By committing to learning more about the multiple forms of discrimination, experiences, and traumas individuals in minority groups face, we can raise awareness and normalize the seeking and receiving of educated, competent, and compassionate care for every single individual.
What You Can Do
You may be asking yourself, "What can I do to raise awareness during Minority Mental Health Awareness Month?" 
That's an excellent question. 
There are several things you can do within your community to raise awareness for minority mental health concerns, no matter your race, gender, religion, or sexual orientation. We can all do our part to improve the issues surrounding minorities and mental health. 
1. Educate yourself: Take the time to learn about the many mental health challenges minority communities face. Do your part to understand systemic issues, cultural factors, and historical contexts others deal with. You may be surprised to learn how much hurt and pain there is that is going unreached!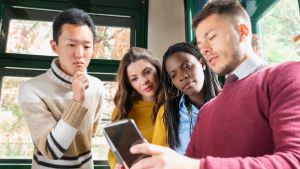 2. Share information: Don't be afraid to use what you have at your fingertips to educate others about what you've learned. Social media platforms and your personal networks are great places to share.
3. Talk about it: Be a part of changing the negative mental health stigma by initiating and participating in discussions about mental health issues not only concerning minorities and mental health but everyone!
4. Support the cause: Do your research to identify and support mental health organizations that provide resources and support to minority communities. You can advocate, volunteer, or donate.
5. Promote culturally competent care: Do what you can to advocate for culturally competent mental healthcare within healthcare systems and institutions. Consider encouraging mental health professionals to receive training on cultural sensitivity to better understand and serve more minority populations.
6. Host or attend events: You can help make significant strides in improving the quality of mental health care for minority groups by hosting or attending workshops, webinars, panel discussions, or community gatherings to raise awareness.
7. Advocate for policy changes: There are several advocacy efforts aimed at improving mental health policies and funding for mental health services in minority communities. Consider writing to your elected representatives to voice your concerns.
8. Practice empathy and inclusivity: One of the most important things you can do is to be mindful of your actions and language. Do your best to be more inclusive and considerate of others' historical and cultural experiences. If someone you know is struggling with their mental health, show them empathy and support.
Mental Health Services in Minnesota: How Nexus of Hope Can Help
At Nexus of Hope in Lakeville, Minnesota, we are passionate about helping anyone struggling with mental health concerns, regardless of race, ethnic group, religion, gender, or sexual orientation. We are painfully aware of the issues surrounding minorities and mental health.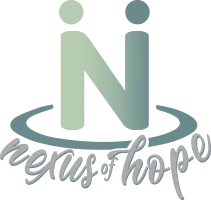 Our team of educated, compassionate, and culturally competent psychiatric nurse practitioners values you as an individual and takes everything that makes you YOU into consideration when establishing your treatment plan. When you partner with any of our providers, you can rest assured that we are understanding, empathetic, and sensitive to your needs, whether you are a member of a minority community or not. 
Contact us to learn more about our culturally competent mental health services in Minnesota, both in-person and online. We'll help you overcome any struggles, barriers, or challenges you face, so you can find your joy and live the fulfilling life you deserve.
If you have an issue that interferes with your quality of life, call Nexus of Hope Psychiatry & Mental Health Wellness or make an appointment online today.
Book an Appointment Here