October 2022 brought some unsettling news from the FDA for those diagnosed with ADHD: a national shortage of Adderall. Six months later, while things are starting to look a little in the name-brand "Adderall" department, the generic Adderall shortage is still in full effect. 
And because most people take the generic version, it's understandably causing increased anxiety among patients who need it. (You can track the national shortage of Adderall as well as other prescription drug shortages here.)
So what can you do? You can't necessarily stop taking Adderall for your ADHD symptoms, right? (Right! Especially without your doctor's guidance!)
Well, the not-so-great news is that the Adderall shortage is likely to continue through the spring. The good news is that there are things you can do to get around the national shortage of Adderall. 
But before we get to that, let's touch on why in the world there's an Adderall shortage, to begin with, and how it's affecting individuals just like you.
Why is There an Adderall Shortage?
The national shortage of Adderall comes down to one thing: supply and demand. With more ADHD diagnoses comes an increased need for this helpful prescription medication. In fact, there was a 10% increase in Adderall prescriptions in 2021 compared to 2020. 14.1 million people required an Adderall prescription in 2021, and the numbers keep rising.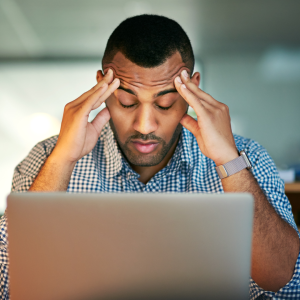 Of course, the need for Adderall isn't necessarily a bad thing because that means more people are seeking help to manage their ADHD symptoms. But on the flip side, manufacturers are struggling to keep up with manufacturing. 
Every year, the Drug Enforcement Administration (DEA) sets limits on amphetamine production, which is one of Adderall's key ingredients. Unfortunately, because they can't require pharmaceutical companies to make certain drugs or change their distribution, it's tough to anticipate when this problem will be resolved.
Effects of the National Shortage of Adderall
If you have ADHD, we don't really have to tell you how running out of Adderall impacts your daily life. You take your prescribed medication to manage your ADHD symptoms, so obviously, not taking it isn't an option. 
Adderall is effective in treating the following ADHD symptoms:
inattention

hyperactivity

impulsivity

lack of focus

disorganization

forgetfulness

fidgeting

excessive talking

frequent interrupting
And more. It's easy to see why running out of Adderall can wreak havoc on your life if you're used to managing your symptoms with it. For adults, it impacts your relationships and your work productivity. For children, it negatively impacts school performance and behavior. 
But again, there are ways around the shortage!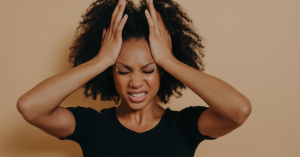 Tips for Navigating the Adderall Shortage
We know it can be challenging dealing with the Adderall shortage, and that is entirely understandable. Here at Nexus of Hope, we continue to work with our clients to find solutions to the problem. Here are some tips we've suggested to our valuable clients:
1. Check with smaller, local pharmacies.
While it's true you can get comfortable with your familiar chain pharmacy, there are other smaller, local pharmacies you can call to check for availability. One tip for navigating the Adderall shortage that has proven very successful for several clients is checking with these smaller options. You may be surprised to find that the mom-and-pop pharmacy around the corner has some in stock!
2. Try a prescription mail-order service.
Another option for avoiding running out of Adderall is trying a prescription mail-order service. Many of these pharmacies keep a more extensive stock of Adderall on hand. They may even be able to purchase what you need from a wholesaler distributor quickly. 
One drawback is that an adult must be present to sign for the prescription. Or, if that's not possible, it may be able to be delivered to your workplace.
3. With your doctor's consent, consider trying alternative stimulant medications.
You may not realize that other stimulant options can help reduce ADHD symptoms. Adderall is actually a mixed amphetamine. It's 25% levoamphetamine and 75% dextroamphetamine. 
What does this mean? It means other amphetamines can help. One option is called Dexedrine, which is 100% dextroamphetamine sulfate. Other short-acting stimulants include Focalin, Ritalin, Methylin, ZEnzedi, and ProCentra.
Of course, don't ever try an alternative stimulant without your doctor's consent.
4. Keep up the routine of taking medications by replacing skipped doses with something else.
Skipping your medication isn't a great idea. But if you find yourself out of Adderall for a day or so, getting out of the habit of taking it can add fuel to the fire. So if you are in the unfortunate position of waiting for your refill and must skip a dose, make sure you take something else benign, like a multivitamin or supplement, so you don't ruin your routine. 
5. Plan ahead for how you'll feel at the end of the day.
If you know you have to skip a dose of Adderall, try to plan for that end-of-day burnout. If possible, run errands or do what you have to do as early in the day as possible. Perhaps even have a cup of coffee a little later in your day, so you'll have some stimulant in your system later. (Again, with the doctor's okay.)
And don't be afraid to say "No" to anything you know you won't have the mental fortitude to deal with at the end of the day. (We don't mean taking care of your kids, we mean things like a PTA meeting or catching up on work.)
6. Lean on your support network.
One of the most important things you can do when dealing with the Adderall shortage is to understand that this is not permanent. This will pass. 
Do your best to lean on your trusted friends and family members. Tell them your situation, and don't be afraid to ask for help and support. You deserve it.
Nexus of Hope: Minnesota Psychiatry Services for Managing Your ADHD Symptoms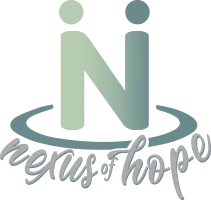 At Nexus of Hope, we're supporting our established and new clients through this Adderall shortage in any way possible. If you are looking for a Minnesota psychiatry provider you can count on to be in your corner through this challenging time, we're here for you. 
We know it's not easy. But with the right Minnesota psychiatry team on your side, you'll have a built-in support network and psychiatric experts to get you through. Contact us for more information on how we can help you manage your ADHD symptoms, Adderall shortage, and all. 
If you have an issue that interferes with your quality of life, call Nexus of Hope Psychiatry & Mental Health Wellness or make an appointment online today.
Book an Appointment Here